Finding the right property to purchase when considering a "fixer upper" can be daunting, especially if you are not sure what to look for.  However, with a few simple tips, and the ability to look past a worn facade to evaluate the bones of our future investment.  You too can choose the right "fixer upper" for your next project.
EXTERIOR
Arriving at the home, take photos and observe the facade and windows.  It's always a good idea to take notes of anything that will need to be repaired or replaced.  If you see cracks in the stucco or bricks, this could mean simple stucco wear and tear or it could mean a bigger foundation issue.  This is important to bring up to the architect and engineer as foundation issues can become quite costly.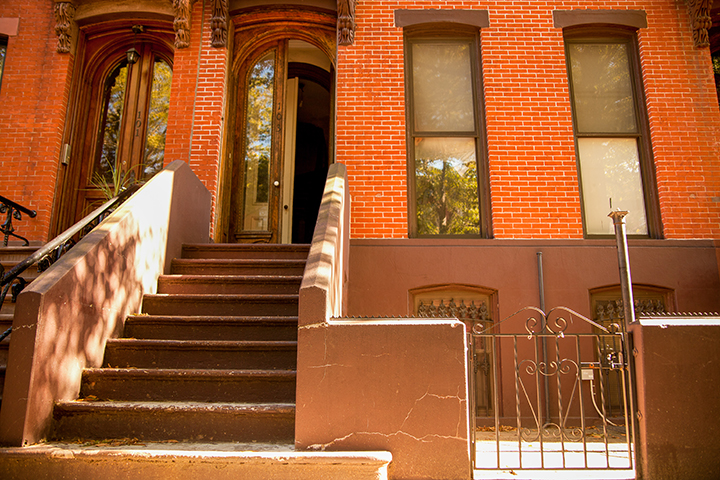 Take a look at the cornices and check for missing pieces.  Usually cornices were carved in wood and will require you to find a carpenter to recreate the missing parts.  When working on a plan to replace the cornices, make sure to account for scaffolding and permits to make these repairs.  These items will need to be budgeted for.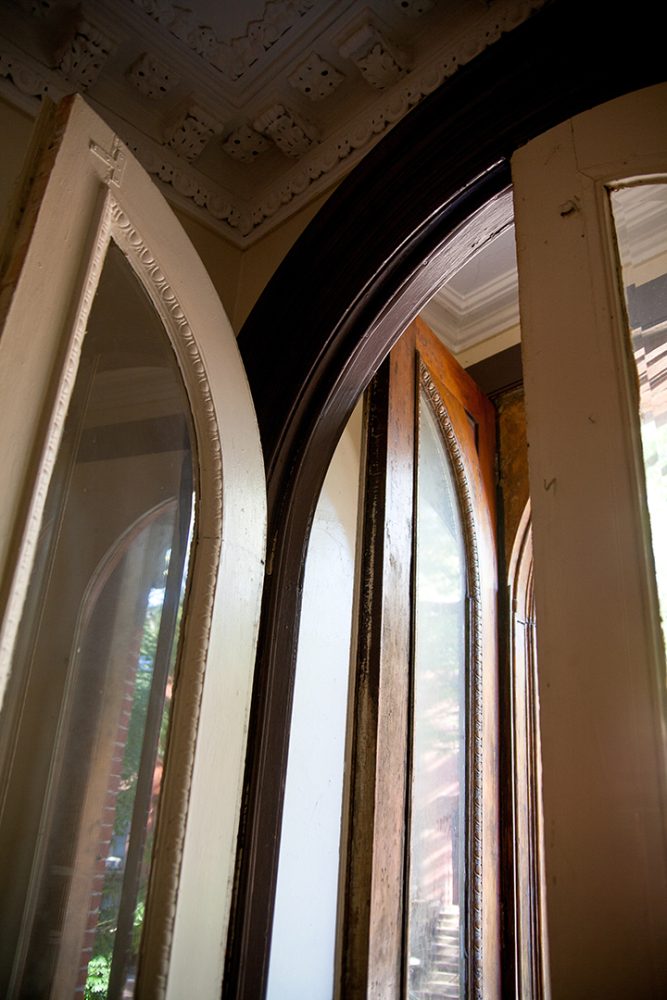 When evaluating the windows, if you see splintering or decaying frames it's best to replace the entire window and casing.  Updated windows will give you a heat saving on your utilities cost and be worth the added investment.
Keep in mind if the property is in a landmark district, the facade work will require landmark approval and this will prolong your plan approval process.  You can find this out by checking the NYC Landmarks Preservation Commission website.
Don't forget to make the same careful examination of the facade when you visit the rear yard of the property.
INTERIOR
Once you have entered the property, walk through taking care to feel for dips and sags underfoot. This could mean there are damaged joists from plumbing leaks, age, or prior renovations done incorrectly.  You will need to account for joist reinforcement or replacement of the bumps and rolls you feel as you walk through.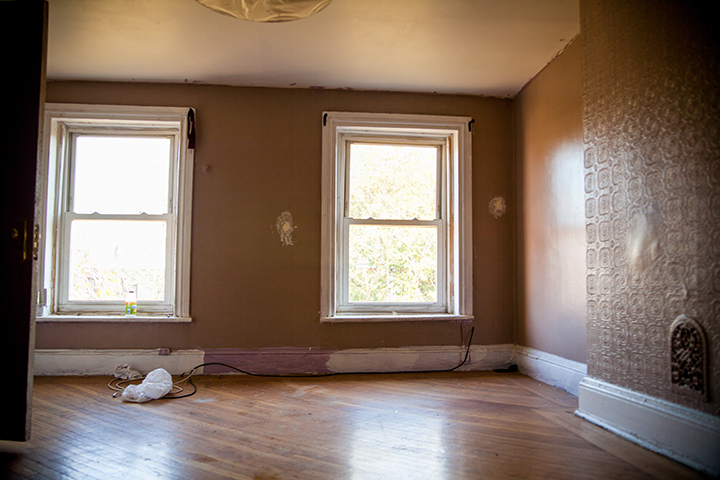 Evaluate if the stairs are sagging, creaking or leaning. If so, the stairs will need to be shored up and may need part replacements. Look carefully at the condition of the treads, risers, banisters and balusters, as substantial replacement of these materials can be costly.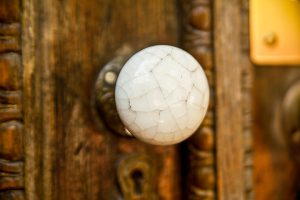 Don't focus too much on the condition and replacement of bathrooms and kitchens, abinets, fixtures and appliances are easily replaced.  What's more important is the condition of the plumbing, pipes and in particular the plumbing risers.  The difference between rerouting and installing new fixtures, is a fraction of the cost of all new plumbing systems.  When in the bathrooms, kitchen and basement look for watermarks and any signs of mold which is a costly remediation.  If there are any open areas in the cellar or ceiling look carefully for mold and check the plumbing and riser layout, take photos of these conditions.
In the cellar check the condition and age of the electrical panel as here too the difference between recently upgraded electrical can be tens of thousand of dollars.  Check for any cracks and leaks in the foundation under the property.  As we mentioned with any cracks on the exterior, this would be a huge concern and require a detailed inspection of a structural engineer.
Once you reach the top floor you will of course want to check for leaks, cracks and bubbles from a leaky roof. Make sure to take detailed photos of the roof as it will be another crucial cost if replacement of extensive repair is needed.
HISTORIC ELEMENTS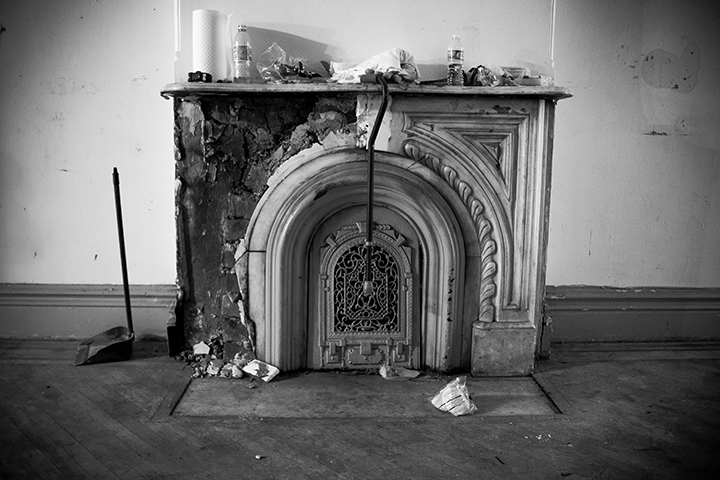 In an old historic property, there will be many updates needed and added surprises along the way. The key benefit to restoring older properties is the historic detail. These properties possess original mantels, window frames, doors, stair balusters, banisters, and floors that can be restored.  You can rest assured that when restored correctly your property will have an added value of at least 25%-30% more than a basic white box with only brand new materials. If the property has been stripped of all these historic details, you may want to think twice about your purchase.  If you are looking for advice in any part of evaluating a fixer upper, please feel free to contact me for resources and assistance at townhousetherapytati@gmail.com or call (917) 697-0117.
Happy Hunting!