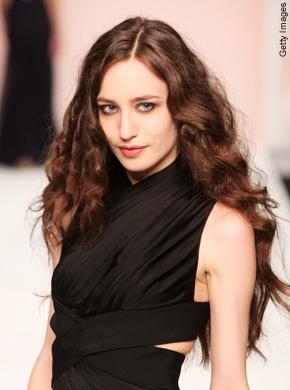 Model and rock royal Elizabeth Jagger has moved out of her Greenwich Village apartment. She's left and found something else in the neighborhood after the owner of the five-unit townhouse decided to put it on the market.
The five-story 1853 Anglo-Italianate townhouse is now available for $7.95 million. According to The Corcoran Group listing, the property retains much of its original prewar details and has a deep garden.
"We're looking for a single-family buyer who can return it to its former elegant glory," says broker Tatiana Cames.
Jagger first rented the one-bedroom floor-through unit on the parlor floor in 2004 when she was dating fellow rock royal Sean Lennon, who had recently bought a townhouse in the area for just under $6 million.