On tonight's episode of the FX show "Louie," comedian Louis C.K. walks into a massive five-bedroom townhouse for sale in Greenwich Village and is instantly enchanted.
As he shuffles past the fireplaces, the original details, the claw-foot bath tubs and the souped-up kitchen, and heads into the garden in wide-eyed rapture, he comes to a stunning realization: This house is the solution to depression. To rambunctious kids. To a forlorn divorce
Basically, the solution to his life.
One can safely classify Louie as what Stribling broker Tim Desmond calls "a townhouse person."
There are two types of shoppers, according to Desmond: co-op/condo shoppers and townhouse ones. "There are people who would look at both houses and co-ops," says Desmond. "But a lot of people who [look at] townhouses are townhouse people."
Indeed, shoppers for townhomes are looking for something specific. "The way people view townhouses is they're similar to a piece of art," says MNS broker Jeffrey Wachtenheim.
Like a great piece of art, the townhouse had its heyday in its own historical epoch — until the early 1900s, it was de rigueur dwelling for a comfortably middle-class family. "Around 1910, apartment buildings became popular for the middle class," says "Bricks and Brownstone" author Charles Lockwood. "And all these brownstones by then were a good 50 years old and they were looked at to be somewhat old-fashioned. That is when they lost a lot of their desirability. People would rather live in an eight-room apartment in the Ansonia on Broadway than in a great big brownstone on Central Park West."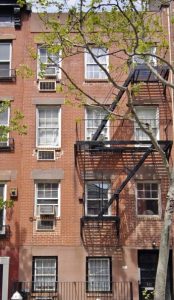 Townhouses and brownstones (the catchall term for row houses) didn't have a rebirth of interest for some time. "The brownstone movements began in the '60s and '70s," says professor Andrew Dolkart, director of the historic preservation program at Columbia University. "People began building up these old row houses . . . Some had become rooming houses, others were still single-family — but most deteriorated. Of course, it depended on what the neighborhood's condition was."
New Yorkers have gotten wise to this. Brownstones and townhouses have shot up in price in the last decade or so.
In 1997, the average price of what appraisal firm Miller Samuel describes as a "luxury townhouse" in Manhattan was $723 per square foot — in 2010, the price had more than tripled to $2,200. (But it's possible to find one in the $1 million range in prime Brooklyn.)
Sometimes it's hard to shake a reputation, and unfortunately, Clinton might never live down its less-attractive (but catchier) moniker: Hell's Kitchen. This was the neighborhood of old tanneries, tenements and gang violence. (Long ago, the neighborhood was home to the Westies Irish gang, as well as many other notorious claims to fame.)
That's a shame, because walking west of Eighth Avenue, in the 40s and 50s, a stroller can see some shockingly attractive townhouses. Case in point: this turn-of-the-century, four-story, 20-by-45-foot Greek Revival with a brick and brownstone façade. "There's a row of townhouses, a church and the Actors Studio" on the block, says Corcoran Group broker Tatiana Cames. "Architecturally, it's beautiful."
The 4,500-square-foot townhouse will be delivered vacant. But it's currently configured as four floor-through apartments (and comes with a basement and a garden) — and if you keep the configuration, you can get some pretty decent rents (about $4,500 for the garden apartment; around $3,500 per month for the other three units). "The owner actually most recently got $3,700 for the top-floor apartment," Cames says.
Each apartment (save the one-bedroom garden unit) is a three-bedroom.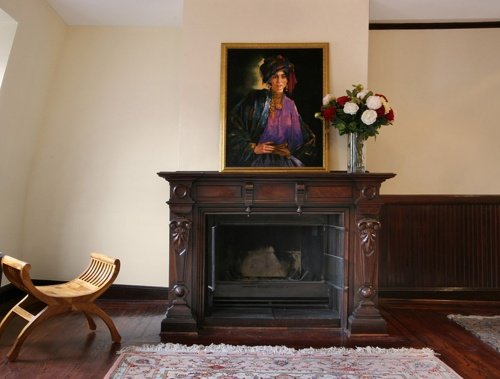 When Brooklyn Heights was designated the city's first historic district in 1965, it wasn't because the place was rife with big glass towers. It was those gorgeous, 19th-century townhouses. (And the views of Manhattan didn't hurt.) According to Kenneth Jackson's "The Neighborhoods of Brooklyn," the standard Federal-style townhouse started getting built in Brooklyn Heights in the 1820s and took off from there, spawning some of the city's most beautiful architecture.
And, yet, for buyers used to Manhattan prices who think nothing of plunking down thousands of dollars per square foot, it's also a virtual giveaway.
Take this four-bedroom, 3½-bathroom brick and wood-frame townhouse. It measures 3,461 square feet — which works out to about $722 a square foot. (The average price of a Manhattan townhouse in the third quarter of 2010 was almost double: $1,406 per square foot, according to appraisal firm Miller Samuel). And the house comes with those touches that matter to a townhouse owner: bay windows, a woodburning fireplace, oak-plank floors.
And did we mention that the place is a block away from the Promenade? (We told you the views didn't hurt.)