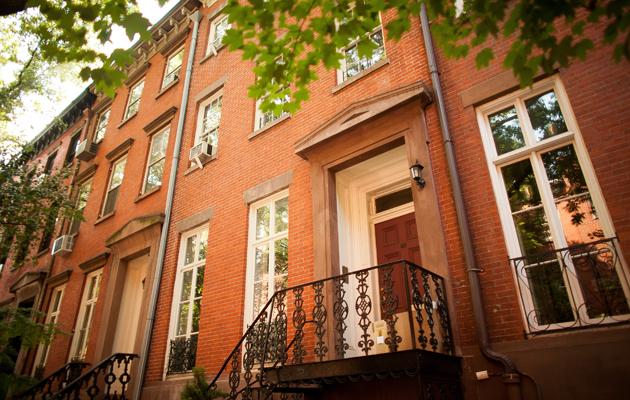 Don't doubt the ongoing power of the West Village townhouse market.
In just two weeks, a townhouse at 30 Grove St. in need of serious renovation sold just below the asking price of $8.5 million. We hear the new owner, in finance, will restore the home.
First, they have to convert it to a one-family as the townhouse was previous cut up into lower and upper duplex apartments that rented for around $12,000 each. Together, the home will have seven bedrooms and four-and-a-half baths to go with a garden, deck and rooftop.
Grove St.is hot. A few months ago, newly renovated and in mint condition 38 Grove sold for $14 million, and 28 Grove is on the market for $13.995 million. 30 Grove, a Greek Revival home built in 1857, is across from Barrow Street Music School.
Tatiana Cames of the Corcoran Group had the listing.  Jon Isaacs and Steve Ganz, who founded Aligned Real Estate, in 2009 represented the buyers.