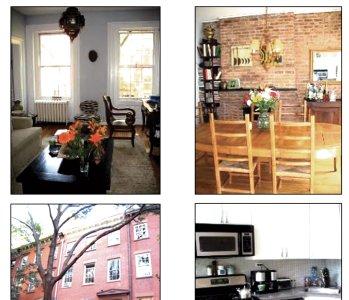 The Townhouse Therapist on the benefits of fullbuilding living
Tatiana Cames is known as the "Townhouse Therapist." Though the title would make for a good interior design reality show, Cames is renowned in the real estate world for being the agent in the know when it comes to selling and buying townhouses.
What qualities do townhome buyers have?
They generally are a person who needs more privacy. They want a larger amount of space, since most townhouses run 4,000 to 6,000 square feet. They tend to be appreciative of the history and scale of townhouses; it is very different than a skyscraper or tall building.
I've read that in the early 20th century, apartment buildings became more popular. When did townhouses and brownstones begin to experience a resurgence in popularity?
During the 1970s, there was an [economic] crisis in New York and a lot of people were not able to afford a full house, so townhouses were divided into many units. In the late 1980s and 1990s, there was more affluence in the city and people started to purchase these buildings and renovated them back to single family homes.
When you first purchased and renovated your townhome in the West Village in 1992, what was that experience like?
I was a little reluctant. At 23 years old, I didn't have much experience with this. The house was in an unsafe condition, things were falling apart, the floors were old and there were still tenants in the building. The building hadn't been updated since the 1960s. There were linoleum floors and lots of pink salmon walls. It was hard to imagine the house being beautiful. It took a few years and it was a labor of love. We did a restoration and the transformation was wonderful.
What are some the benefits and drawbacks of purchasing and living in a townhouse?
The benefits is there is a lot of flexibility to grow in, or out, of the space. You can rent certain portions or not. You have flexibility in the layout and design. The garden is really special. When you are in your garden it feels like you are in the country. The drawbacks are that you have to do a lot on your own.